---
Puppy for you
Pupies for you!
We have pupies.
Litter A:
M:Spenser Tracy Vaz von Portenschlag F:Enigma z Romoru
Puppies is born 25.09.2016 in Norway, we received ten beautiful puppies, 7 females and 3 males.
Boys:
Aragorn-yellow
Atrey-d.brown
Arko-red
Girls:
Arwen-pink
Askam-beige
Ankisz-light blue
Aurora-purple
Arien-orange
Arlett-green
Aura-dark blue
Puppies are proved by Norwegian Kennel and Schnauzer clubb.
Delivery is in week 48-49. 2016!
Father:
Spenser Tracy Vaz von Portenschlag (Saltus ze Zahrabske)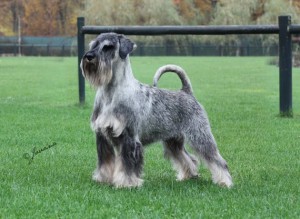 Spensers HD: A.
World Winner 2011
European Winner 2010
Interchampion
Champion of HR,A,HU,SLO,LUX,SK
Top standart schnauzer 2009,2010
Club winner 2008,2009,2010,2011
35x CAC
29x CACIB
14x BOS
34x BOB
4x CACA
7x BIG
2x BIS
Mother:
Enigma z Romoru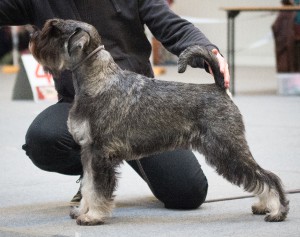 HD: A
Nordic Vinner 2014
Norsk Vinner 2014
Inter champion
Champion of NO,HU,HR,RO
European class vinner 2015
Top schnauzer 2015
Arets mestvinnende hund 2015
BIR 9x
BIM 5x
BIS4 1x
CACIB 5x
R.CACIB 9x